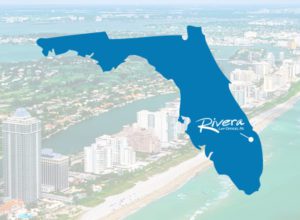 RIVERA LAW OFFICES, PA
No one likes to think about legal issues, but sooner or later, they'll come up. They always do, and when they do, you need a powerful, experienced team behind you. That's why we're here! The Rivera Law Firm has decades of experience in handling everything from immigration and criminal cases to assisting our clients with traffic issues, and ensuring that you get a fair settlement should you be involved in an accident.
We don't hide in our offices, but regularly get out and meet the members of our local community! Recently, we joined forces with a local church and area medical providers, participating in a Health/Legal Fair. This gave us the opportunity to interact directly with our friends and neighbors, explaining immigration law and answering a variety of questions about criminal and traffic law. A great time, and just one of the ways we give back to the community we serve!
OUR TALENTED STAFF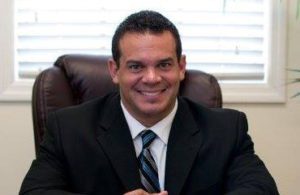 Hector Allan Rivera Jr.
ATTORNEY AT LAW
Attorney, Hector Allan Rivera, Jr. has over 20 years of experience in the practice of criminal law, immigration law, traffic law, and personal injury law with a proven record of obtaining significant results for his clients. He prides himself on personalized and responsive service while fighting hard for his clients' rights in and out of court.
Attorney Rivera graduated from Southern Connecticut State University in New Haven, CT with a Bachelor of Science Degree in Communications in 1990. He went on to earn his Doctor of Jurisprudence Degree from Wake Forest University in Winston-Salem, NC in 1996. While attending Wake Forest University he was a member of the school's prestigious trial team. He was admitted to the Florida Bar in 2005 and is admitted to practice in the State Courts of Florida, U.S. District Court, Southern District of Florida, and Florida Southern District Bankruptcy Court.
Mr. Rivera began his practice in Connecticut where he worked for several years before moving to South Florida to be closer to family in 2005. Mr. Rivera started is Florida practice with a prestigious firm in West Palm Beach, Florida. In 2010, Mr. Rivera decided to start his boutique Criminal, Immigration, Traffic, and Personal Injury Law firm, Rivera Law Offices, P.A., continuing to represent thousands of clients in and throughout the State of Florida.
Mr. Rivera has become a powerful advocate for clients' rights in Palm Beach County and within the Hispanic Community. He is named an Ambassador for the Hispanic Chamber of Commerce of Palm Beach County. He holds memberships with
Attorney Hector Rivera speaks Spanish and is proud of his Hispanic/American heritage. He is very dedicated to helping The Palm Beach School for Autism and attending and volunteering at Christ Fellowship in West Palm Beach, FL.
Additionally, Attorney Hector Rivera is a family man who spends his free time volunteering with his two beloved sons. When he and his family are not pouring themselves into the community Attorney Hector can be found enjoying the Florida waters. Mr. Rivera is also a United States Coast Guard Licensed Captain.
ERICK NAVAS
LEGAL ADMINISTRATOR
Erick graduated Cum Laude from Florida Atlantic University, and has nearly twenty years' experience in the field of immigration law. He can guide you and your family through the maze of all facets of immigration law including family and employment based immigration, business visas, removal proceedings, and humanitarian relief.
He also engages in advocacy with nonprofit organization at various community events, radio, television and other media. Erick takes great pride in not only assisting the firm's clients reaching their goal, but in educating them in their individual legal process in order to assist them in making joint decisions with our legal team.

"We recognize that legal solutions only meet part of our client needs/ Our intention is to stand alongside our clients', care for the well-being, and zealously represent their interests."
WHAT'S GOING ON IN THE LAW. Rivera Law Offices, PA is located in West Palm Beach, FL. We serve Palm Beach County, Dade County, Broward County, Martin County, St. Lucie County, Okeechobee County, Lee County and the surrounding areas.