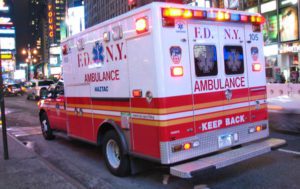 PERSONAL INJURY LAW
Personal Injury law is the body of law that deals with any type of accident to your physical body.  If you are facing a similar problem our personal injury attorney's can help you fight your case.  Our law firm has been helping clients for over 20 years, and we will be glad to help you.
WEST PALM BEACH PERSONAL INJURY ATTORNEY
If you have been injured because of someone else's wrongful behavior, you may be entitled to win damages in court. To win, you must prove certain facts that entitle you to damages. You must also file your lawsuit within the statute of limitations – two or three years after the injury in most states.
When a health care professional causes personal injury in the course of diagnosis or treatment, it is known as medical malpractice. The average damages award in a successful medical malpractice lawsuit is several hundred thousand dollars.
It's not always easy to sue someone if you're injured in the process of a recreational activity. This isn't to say that gyms, resorts, schools, and sporting goods manufacturers don't have a responsibility to provide you with safe equipment. They must also take precautions to see that you don't get hurt.
QUESTIONS ABOUT A CRIMINAL ISSUE? ASK OUR LAWYERS.
A CASE LIKE YOURS
There are many different kinds of public and mass transportation, which complicates lawsuits for personal injuries involving vehicular accidents. The rules for government-owned buses are different from those for a privately owned boat or helicopter, and still more rules apply to commercial aircraft.
One of the newest ways to access local energy resources has become a growing area of environmental liability. Hydraulic fracturing, or fracking, is the process of releasing underground gases through drilling. While oil and gas companies have embraced this new process, property owners and the public are concerned about potential injuries from contaminated water and air.
Personal injury sometimes results from a product you purchase in good faith, believing that it will work the way the manufacturer says it will. If it malfunctions and you or your child is hurt as a result, you have a legal right to compensation, both for your pain and suffering and for any money or income you lost as a result of your injury.
LET'S WORK TOGETHER
Our law firm is dedicated to helping you fight your criminal case. If you are interested in our services make sure to contact us today.